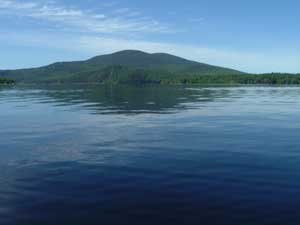 Check In
1pm or after NO EARLY CHECK INS.
After hour arrivals must make prior arrangements and must be respectful of others.
Check Out
By 11AM NO LATER you will be charged a camping night fee
Deposit
Full payment is due to make reservation
No personal checks in season
This is only site fee Extra people not included
Cancellations
30 days prior to reservation
10% refund fee
Sites are not transferrable to other campers or dates
Other Policies
NO GENERATORS ON ANY SITE ANYTIME
Reservations:
3-night min on Holidays
No refunds for early departure
Charges only for site not extra people
Site Capacity
1 camping unit-2 adults and kids 17 and younger
Most sites 1-2 vehicles ask about extra car parking and fee
Extra people fee is for people staying in your camper/tent
Extra people Fee is charged at their arrival not with camping deposit
More then 1 tent/camper needs a second site unless site allows (2 units MAX)
Day Visitors
Must check in before going to site
ASK WHERE WE WANT YOU TO PARK VEHICLE
Campfires
Permitted in fire-rings ONLY!
Fire-rings are NOT to be moved for any reason
Fires MUST be kept small and managable at all times
DO NOT cut any trees or peel bark (Alive or Dead trees)
You will be fined for any tree damage by: The State of Maine Forestry & Black Brook Cove Campground
ATVs
Not permitted to operate in the campground or on Lincoln Pond Road.  Feel free to ask for areas of recreation!
Fireworks
PROHIBITED from the campground.  The use of Fireworks require permission from any landowner, if not your own property, before lighting
Pets
Pet friendly
Must be kept with you NOT left at site alone
Must clean up after your pet
Must be leashed not roaming other sites
No pets where people are swimming
Vehicles
1-2 vehicles per site ask if site is large enough for 2
3 or more will be charged $5.00 per night per vehicle and will have to park in designated area
Quiet hours
Firewood
No out of state wood
We do sell bundles for $6.00 at store
Swimming
NO Life Guard
Swim at your own risk
NO boats or dogs in swimming area
Fishing/ Boating
Must have fishing license
NON-residents require a Milfoil sticker
We have both at store or you can get on line
RECYCLING IS A MUST
NO BULK ITEMS(TENTS, SCREENROOMS AND/OR CHAIRS)
ALL TRASH MUST BE IN SEALED BAGS
We'll add you to our mailing list for our email updates